If audio does not begin playing within a few seconds - try the player below.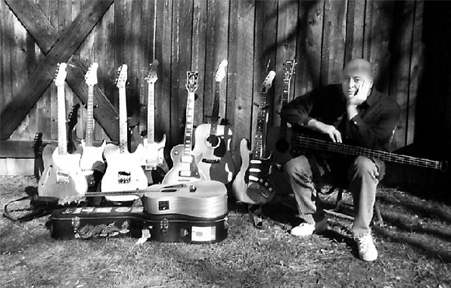 This track was alternatively titled "Old M.C. Donald." The concept for this track was to combine rap with bluegrass. The melody was borrowed from "Old MacDonald" and "Turkey in the Straw."

This track was recorded in about 1995. It was recorded on a TASCAM 38 1/2" analog machine with no noise reduction. It was mixed to a TASCAM 32 1/4" deck, with no noise reduction.
The instruments were all samples, and were performed on an Ensoniq EPS 16+ sampling keyboard. I performed all the "instruments." The tracks were performed "live to tape," rather than sequenced in the keyboard. The vocals were recorded with an AKG C-414 condenser microphone.
This track was sent to WTVN-610 AM, in Columbus, Ohio. John Corby played it on his afternoon drive show. Corby joked that he liked the line "haul my live -- stock."